Tags
Ana Garcia Photo, Ana Garcia Photography, astrophotography, Black Friday, Florida, gear bag, holiday, landscape photographer, product photographer, product photography, shopping, south florida photographer, stock photographer, stock photography
Holiday shopping and Black Friday Deals can be quite fun. (I prefer online as it is too crazy in person and people should be home with their families and friends).
Disclaimer: Some of the links are affiliate links and may take you to a support site. This means if you click on certain links and purchase their product or service, I may earn a small commission at no extra cost to you. Other links are referrals that I have for the products I own or use.
I search all over for the best deals for shopping in-store or online whether it is for a friend, family member or myself.
A great gift is a portable battery power bank charger. Most people have cell phones and are always looking for ways to charge them. So why not carry a portable charger.
Here are a few options by Anker that I like to purchase on Amazon.
Anker PowerCore Speed 10000mAh, Qualcomm Quick Charge 3.0 Portable Charger
Anker Astro E1 5200mAh Candy bar-Sized Ultra Compact Portable Charger
Look at this Amazon Echo Spot Black Friday Deal.
Start Date:
Nov 15, 2018 at 07:00 PM EST
End Date:
Nov 25, 2018 at 07:00 PM EST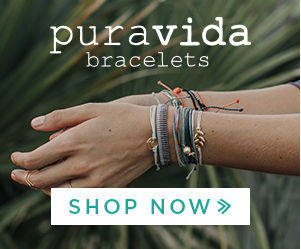 Pura Vida Bracelets
are waterproof bracelets that go with everything. There is a style and color for everyone.
My favorite stores to do online shopping for electronics are: B&H Photo & Video, Adorama, Best Buy (in-store shopping as well), and Amazon. I also shop directly from the manufacturer. For example: Peak Design, Western Digital, Think Tank, Kelly More Bag, JoTotes, Pura Vida Bracelets, and many more.
You can see the whole list on my photography website where I list my gear:
Framed prints make wonderful gifts. Everyone could always use something to decorate their wall or desk at home or office. I've got all kinds of photos available for that like nature, animals, sunrises, sunsets, landscapes, waterscapes, beaches, and more.
Need better backup that is also secure? Save 40% today on unlimited, cloud-based photo backup at SmugMug. Click my link to save.
Ready to attract new clients? Save 40% on your portfolio site to show your skills and help bring clients to you. Click here to get the discount.
If you or someone you know likes to make art or just wants something that is zen like, then get them this:
or this size:
Photographers, Videographers, Travelers, and everyone, you should attach a Tile – key finder, phone finder, or as I call it gear finder, to your packs, cases, suitcases, purses, and really anything, so you always know where your stuff is at via GPS.
Yes you should always remember where your stuff is but if something gets misplaced, you can track it with Tile. For instance, your assistant might move it for you and will tell you where it is at, you will also see it's location with the Tile app.
As a result, it's an added safety precaution.
And I just found out that my favorite t-shirt lyfestyle company LYFE Brand is having sales. Visit their Instagram for the codes available.
#LYFEbrand LYFEBRAND on Instagram
Peak Design will be having a sale this week. The YouTube video below will tell you more about it..
From 12am Thursday to 11:59pm Monday, everything on our website is on sale.
Here to explain is Larry the Elf. To summarize:
– 10% off Everyday Bags and Pouches
– 15% off Clips and Straps
– 10% off when you buy the Travel Backpack 45L and 2 or more Packing Tools (bundle discount will apply at checkout)
Sale starts 12:00am PT (3:00am EST) on Thursday, and ends at 11:59pm PT (2:59am EST Tuesday) on Cyber Monday.
CreativeLive Black Friday: Trending Classes 60% Off
11/22/2018 – 11/25/2018
Blick Art Materials Holiday Gift Guide for Artists and Sale.
Get 15% off orders of $89 or more; Free shipping on orders $35 or more; use promo code CERP; some exclusions apply.
Looking for a fun game, well check out What do you Meme?, Party Game
Do you like memes? Do you share the ones you find or create your own? This game is for you. Not intended for children. Compete with your friends and family to create the funniest memes.
Make your #home smart with the
Alexa Smart Plug
. It lets you voice control your lights, fans, even #coffee makers. You just need an #Amazon #Alexa enabled device or the #app.
Misfit Vapor 30% off Black Friday – Cyber Monday-Tuesday 11-22-2018 to 11-27-2018.
Shop the iPhone 8/7+ Filmer's Kit at Olloclip!!
BLACK FRIDAY SAVINGS for New Customers: 50% Off Photo Books with code BLACKFRIDAYFIFTY at
Blurb
!
Our friends at Think Tank Photo just announced their Black Friday specials. It will put its popular Airport Advantage Plus rolling camera bag on sale at 50% over Black Friday weekend. In addition, several of its most popular camera bags will be on sale at 40% starting on Black Friday and through December 2nd. And don't forget, by using my special Web link when ordering, you will receive a free gift and free shipping on top of the discounts!
Madera Outdoor is having sales on their products like their hammocks.
Hammock + Headlamp
More deals listed here.
Johansen aka JoTotes is having their biggest sale of the year with up to 60% off!
Their 10-year anniversary is coming up in January, so they decided to bring back some of their fun styles from over the years. You'll find the Gracie in mustard, teal, gray, and lilac in limited quantities this week!
20% off holiday cards + gifts over $150+; 15% off everything with code BF2018 at Minted!
I will be updating this post as I come across specials, deals and just overall great products.
If you are looking for Stock photos, I have some available. Learn more:
https://atomic-temporary-108369924.wpcomstaging.com/2018/04/28/stock-photography-shutterstock/