Tags
Ana Garcia Photo, Ana Garcia Photography, Architecture photographer, artist, astrophotographer, astrophotography, beach, beaches, best cloud storage for photos, best online photo storage free unlimited, cloud photo storage, family portrait, Florida, florida beach, Florida landscape, Florida nature, florida photographer, Florida portrait photographer, google unlimited photo storage, landscape photography, Miami artist, Miami Family Photographer, miami photographer, Miami portrait photographer, nature photographer, nature photography, online galleries, online gallery, online storage, photo storage, photographer, photoshoot, product photographer, product photography, smugmug, stock photographer, stock photography
Digital photos are taken every day. Those photos should be backing up on a regular basis online with an online storage cloud like Smugmug.
Years ago when I wanted to setup a website and have online storage for photos, I researched many options. I came across Smugmug online storage which offers it for photos and galleries, website design and online store. What made Smugmug stand out was the fact that it has unlimited and secure photo storage.
Disclaimer: Some of the links are affiliate links and may take you to a support site. This means if you click on certain links and purchase their product or service, I may earn a small commission at no extra cost to you. Other links are referrals that I have for the products I own or use.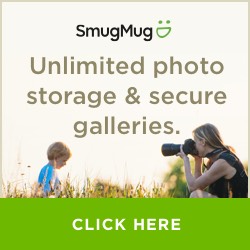 I take a lot of photos for myself and others like family, friends, and clients. Each camera gets better, which then means the file sizes get larger with better quality. The fact that I can have unlimited space means I can upload everything and not have to worry about losing space or having to upgrade accounts or find a new online cloud.
I created my website, online galleries, and photos storage with Smugmug and never looked back. I can customize themes, edit galleries, and more. They even have an app for easy upload.
I can add as many photos as I want and separate each into various galleries that fit. I have different galleries for nature, landscape, waterscape, client photos which I can keep secure and private for them, models, flowers, architecture, events, sports, art, sky, moon, animals and much more. Within each category of galleries, I can create specific ones by type, date, etc. The possibilities are endless with Smugmug. I highly recommend them for your online cloud for backing up your photos that you don't want to lose.
For external hard drives, I like to use Western Digital. To read more about them on how I use them, visit:
Western Digital External Hard Drives
To see what other types of gear I use, I have a list on my website:
https://www.anagarciaphoto.com/Gear